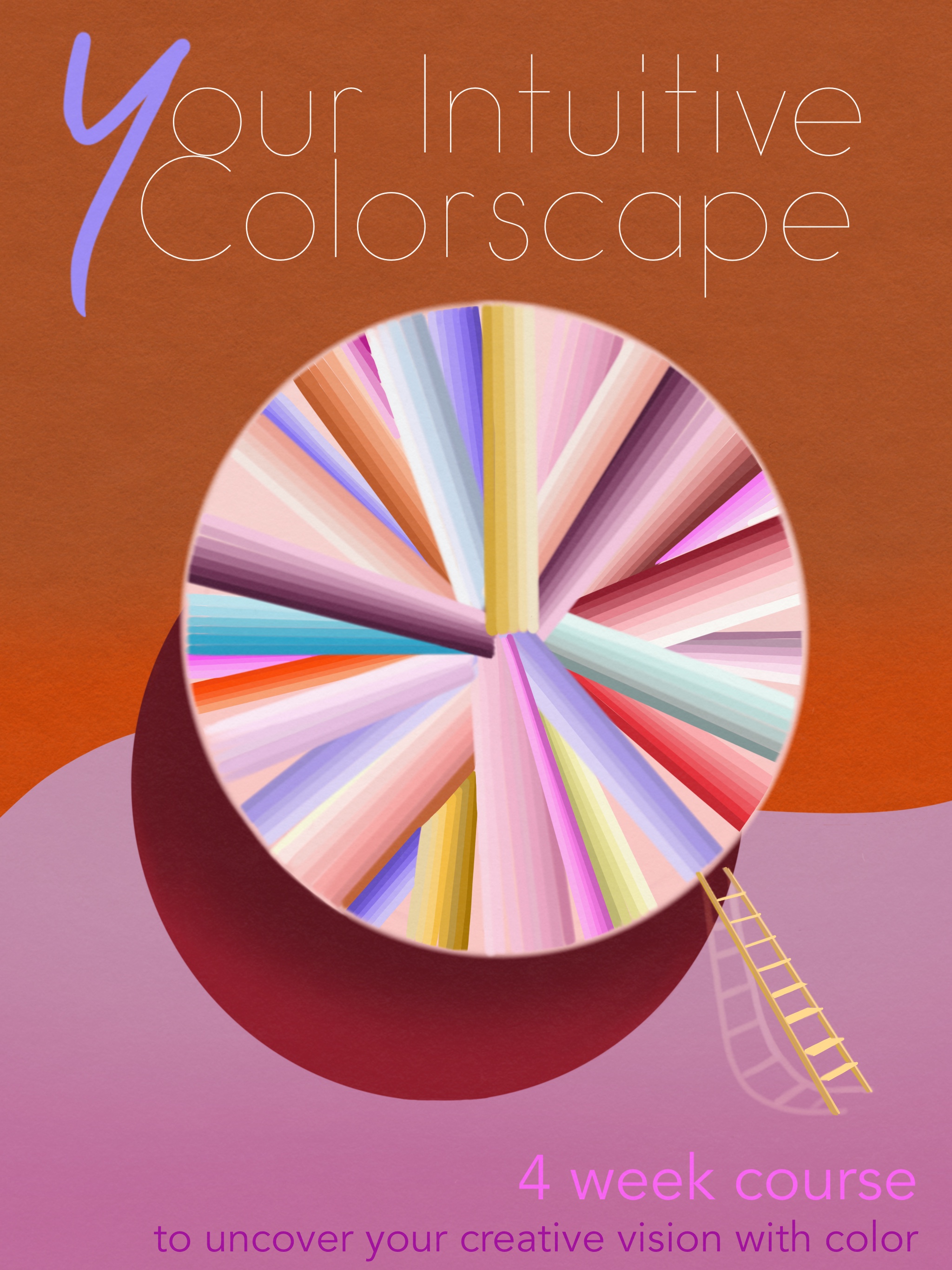 A Four Week Workshop Series


Diving into rich, textural color magic, across creative mediums & materials, to guide and support the unfolding of your unique, intuitive color language
March 20- April 14th
>> Permanent access to coursework & extended access to workshop recordings will be provided for those who can't attend live sessions <<
Sign up ends March 27th
"Color is a collaboration....
of the mind & the world"
-Paul Cezanne
This 4 week course (with an added bonus week) is a passion project I have been developing over the past two years and there is no better time to dive into the rich, juicy magic of color than this transition from winter, welcoming Spring.
Consisting of a mix of traditional color theory and intuitive approaches that uncover the deeper dreams, memories, and desires to unlock to your unique color story, and a focus on immersive sensory color experiences, it includes: weekly group meetings via Zoom, visualization sessions, a workshop with guest teacher Yaya Erin Rivera Merriman, course materials, a booklet of pdf exercises, sample templates, and color palettes to explore. Thanks to photographer Erin Conger, the booklet includes textural, color-rich still-lifes I staged to illustrate the text and inspire color play.
Schedule:


Week 1 - The Foundation: The Science of Color & Traditional Color Theory 
Coursework to lay the foundation of science and traditional color theory
Additional materials & tools for research and development of projects
Defining our goals
Week 2 - Color Magic: Secrets, illusions, tips, tricks, & curiosities across 
mediums from fiber to pigment to digital
1.5 hr Group meeting to discuss our creative projects, goals, or inquiries (via Zoom) 
March 27th 1pm-2:30 PST (recorded for those who can't make the live class)
Access to an extensive PDF booklet to use over the following weeks with exercises & sample templates
Week 3 - Color as a Compass: Intuition & Unlocking your personal color narrative 
Coursework and exercises on intuitive approaches to color
1.5 hour Group Meeting with visualizations & exercises for developing a color language (via Zoom)- 
April 6th 6pm-7:30pm PST (recorded for those who can't make the live class)
Week 4 - Building out your Colorscape: Defining your palette
Final Projects: Closing Exercises
1.5 hour Workshop with Yaya Erin Rivera Merriman (via Zoom) - See below description
  April 16th 10am - 12pm PST (recorded for those who can't make the live class) 


¡Los Colores! : Pathways to Color Intimacy & Creative Fulfillment 


Take your relationship with color to the next level of subtlety in this interactive workshop with Yaya Erin Rivera Merriman of Active Culture Family. Together we will explore 3 unique, nature based, color-centric, contemplative practices for developing intimacy with place, as a source of multidimensional health and creative fulfillment.
​
W
eek 5 - Processing & Presentation (Optional / Bonus)
Bonus 1 hr Group meeting : Final discussion & presenting our palettes (via Zoom) 
OPTIONAL April 21st 4pm-5pm PST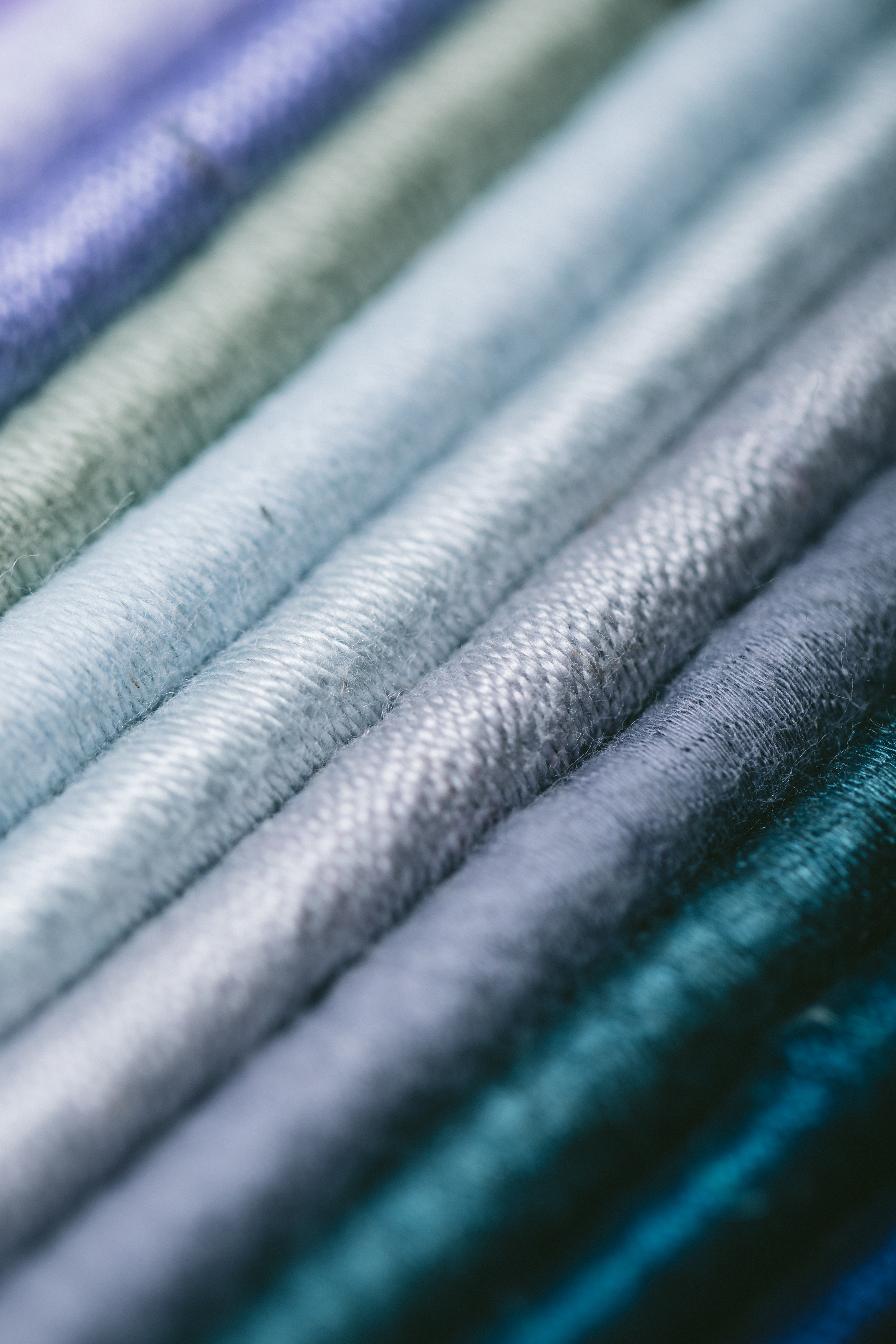 This course includes:
Weekly coursework with readings, tools, exercises, and optional supplementary resources for those that want to go deeper outside of classes

An extensive full color pdf booklet with beautiful photo examples, templates, sample palettes, tools, diagrams, and text

Three 1.5 hour Zoom meetings for exercises and discussions

One 1.5 hour workshop by guest teacher Yaya Erin Rivera Merriman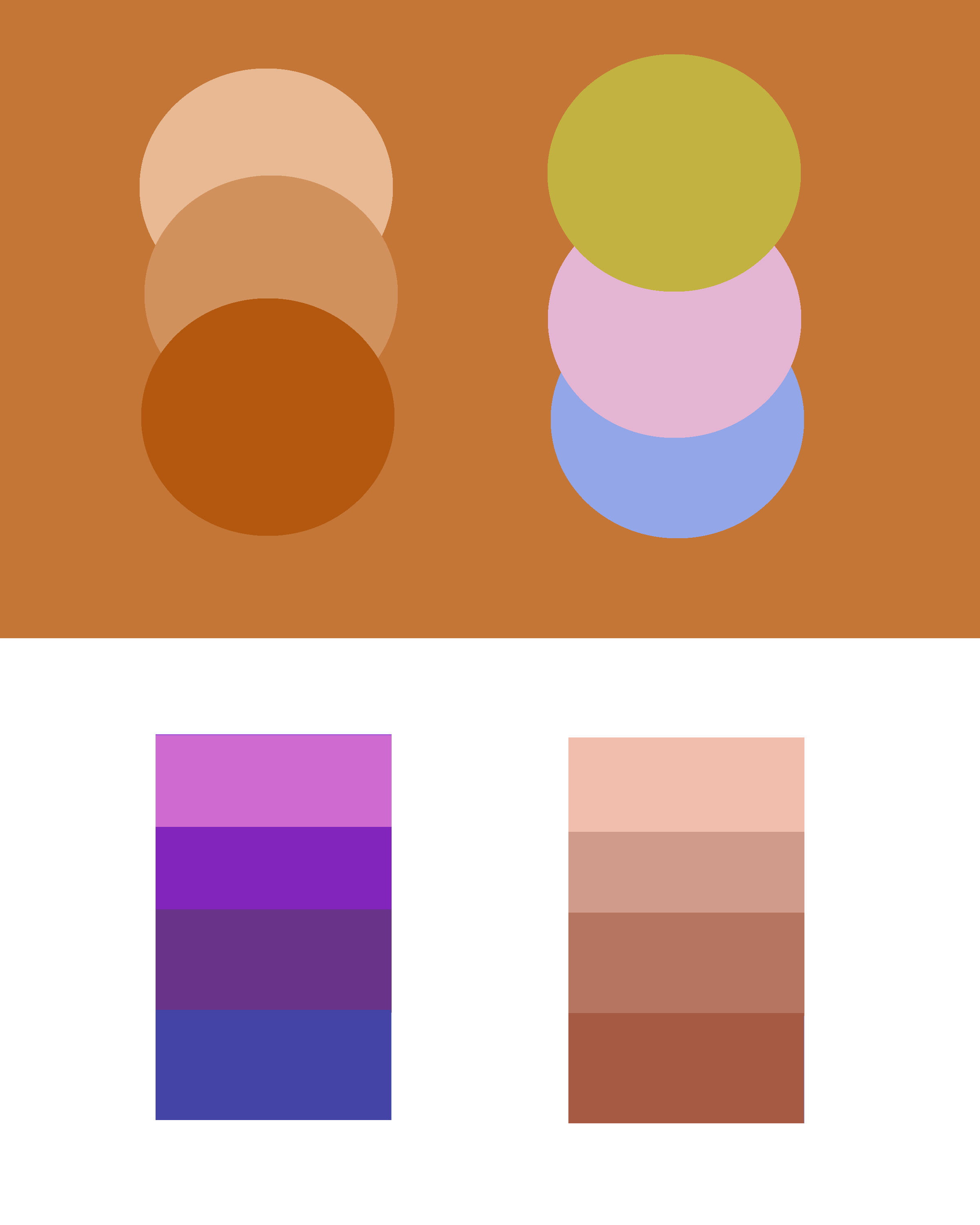 In this course you will:
Learn/refresh your knowledge of traditional color theory

Get tips and tricks to use the art of illusion (the overlap of creativity with magic) & colorplay in your creative practice

Learn how diverse mediums like paint, fiber, digital photo/video have unique color quirks

Unlock deep dreams and memories through exercises to find your signature color palette

Discover how to use your intuition to speak through color

Express narratives, emotions, & cultural references with color

Develop your unique, cohesive aesthetic, style or branding through color

Receive guidance through exercises, visualizations, and group conversations

Get templates, formulas, tools and guides to help you discover your personal palette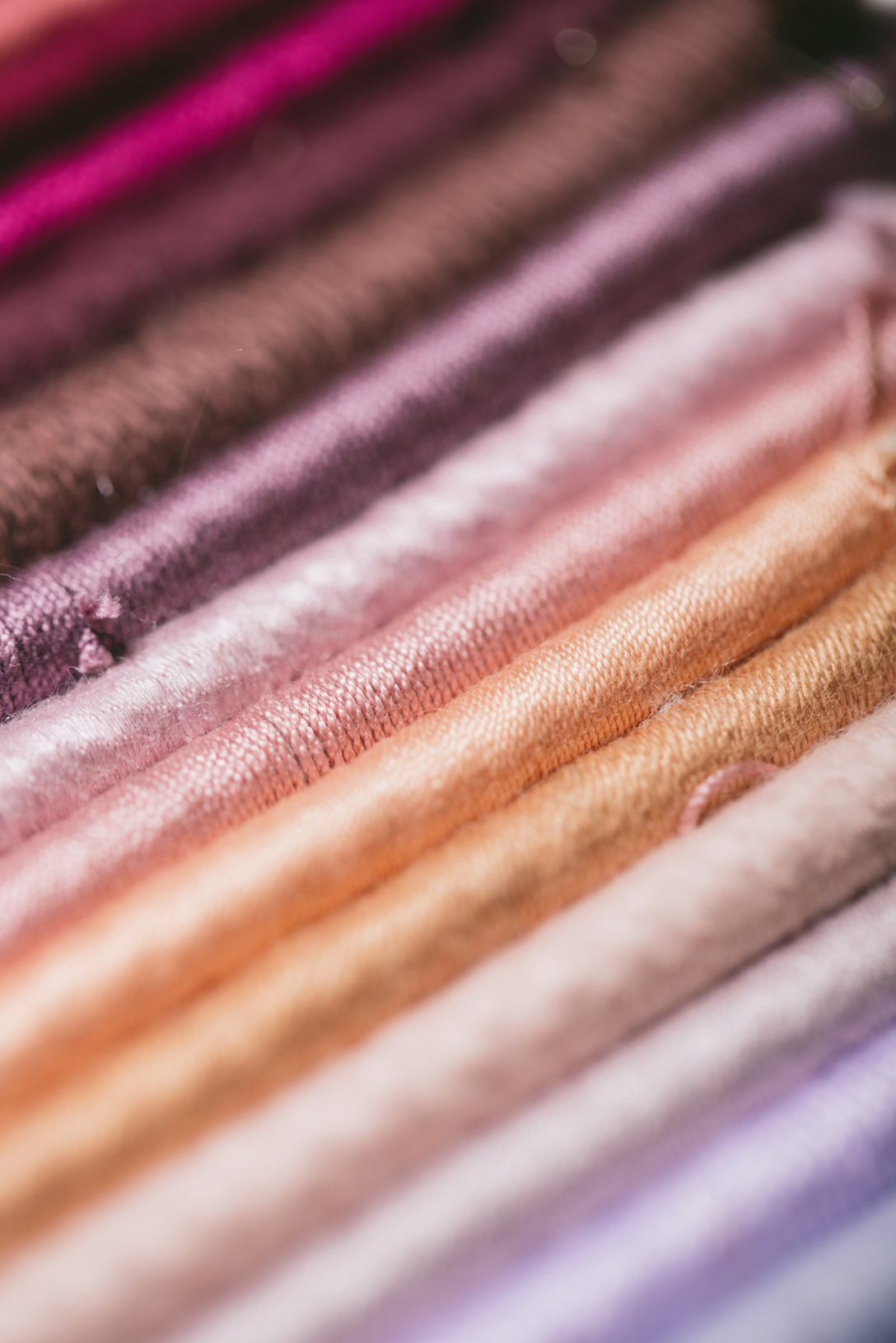 Traditional Color Theory

Color as a compass for creativity

Intuitive

techniques for color selection

Tools for unlocking your personal colorscape

Color as a language for visual communication

Experiencing color intimately

Building a signature palette & project palettes

Working with color cohesively
This workshop series is for ALL people at any stage in their creative practice who want to explore color. Practitioners of all varieties and mediums are welcome as we unpack color secrets, quirks, tips, and quandaries across specific art mediums, including paint, fiber, digital and more.
Those that want to deepen their relationship to color, experience the mystery of color, and express more nuanced feelings, cultural references, and personal narratives through color 
Creators & professionals outside traditional art disciplines that want to develop an authentic and cohesive aesthetic for their overall visual branding or for specific projects
Artists and designers who want to unfold a deeply personal and unique signature style through color, while finding out what their intuitive color tendencies reflect about them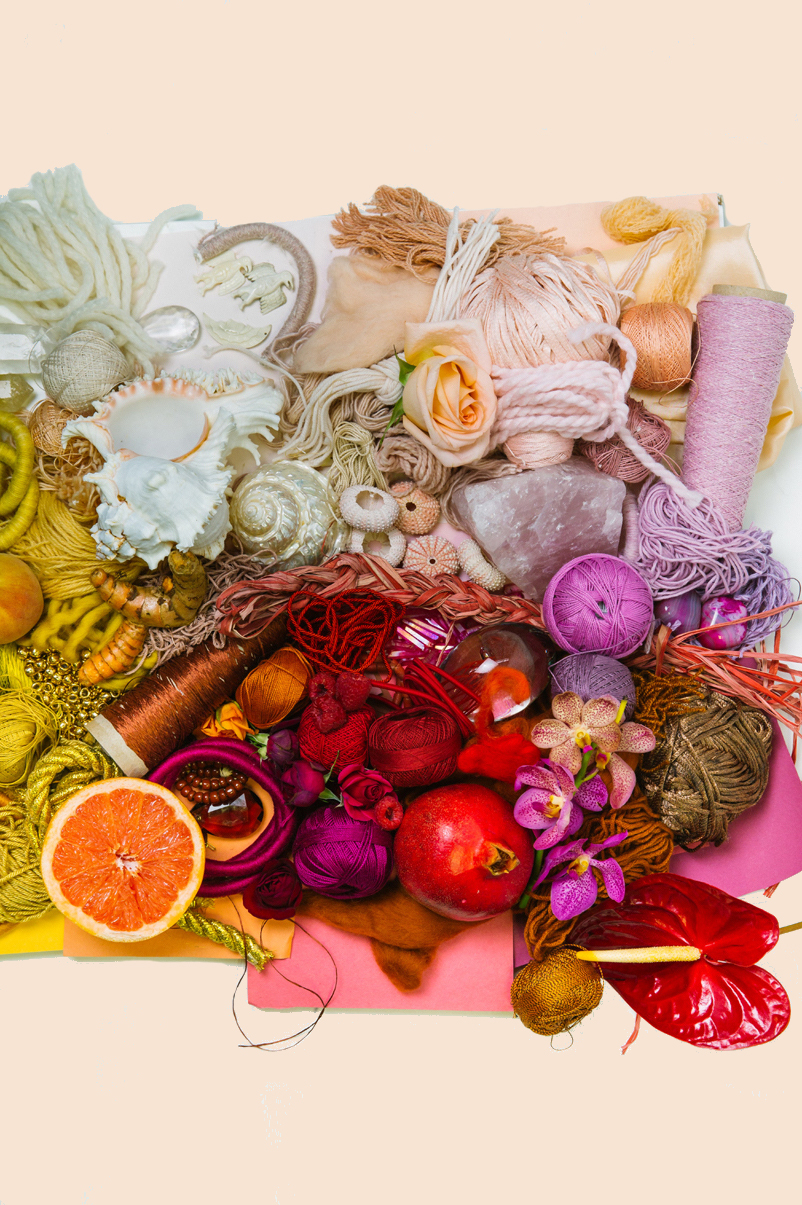 Check your inbox to confirm your subscription